International Training


Healing a disconnected world through the power of touch and gentleness

"If we have no peace, it is because we have forgotten that we belong to each other."
Mother Teresa

A Touch of Gentleness, a not for profit organisation, is a growing community of committed people. Our mission is to bring the powerful transformative energy of gentleness, connection and touch back to society.

What do we offer and how do we work?

Everyone needs to feel valued, heard, seen and cared about. A Touch of Gentleness offers people just that.

To do this we train volunteers to give a beautiful therapeutic hand massage and to deeply listen in gentleness. We then support them to offer this service wherever they are needed in society.

Both the volunteers that give the massage and those that receive the massage equally experience the physical and emotional benefits that gentle touch and human connection brings.

Welcome to Our New International Trainings for those Over Seas

Originally a UK initiative we are now ready to do online trainings for people living outside of the UK so that A Touch of Gentleness can ripple out across the seas to countries far and wide.

When? The training has been specifically adapted for Zoom and because of the time zone differences will take place over two 3-hour sessions.
We are running our next international training on
March 25th and 26th 2023, March 25, Saturday: 4-7pm GMT / 12am-3pm EST / 17-20h CET
March 26, Sunday: 4-7pm GMT / 11am-2pm EST / 17-20h CET

For whom? This is for anyone who wants to tap into the power of gentleness and who would like to volunteer and offer this service in their community.

How? Participants are required to attend both days in pairs with the same partner, ensuring that they are in contact and connection with another person throughout the training and can fully engage in all the practical experiences.

How much? The training is free for anyone who would like to volunteer and offer this service in their community. Donations to the cause of A Touch of Gentleness are very welcome.

It will be a lovely experience for anyone that attends.

"I went to the training as a favour to my friend, offering to be her partner, so that she could do the training and thinking only that I might practice on friends or family. After the training I decided I want to do this everywhere, especially for the elderly and maybe even train others in the future!" LV

What's the Vision? Our vision is that one day we will have trainers for A Touch of Gentleness in every country; and that people offering A Touch of Gentleness in all communities around the world will be a common thing.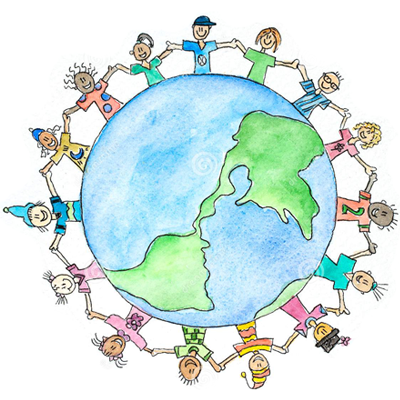 "Ordinary people have changed the world time and time again.
They don't do it by sitting at home alone, they do it by joining up with other people."
Johann Hari
Join us now and help change the world.
To register for our next online training contact us.
---
"Be the harmony in the melody echoing in the heart of humanity."
Abhijit Naskar